Karel de Kikker.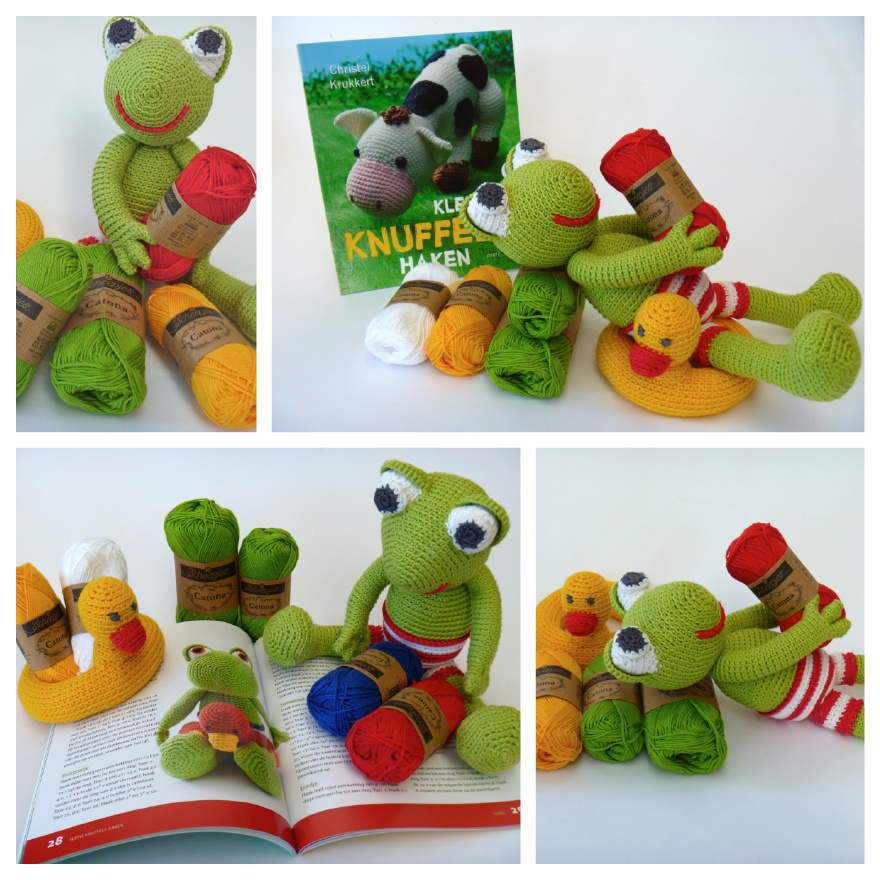 Karel is een ontwerp van Christel Krukkert en is uitgevoerd in Scheepjes Catona. Bolletje van 50 gram en voor de kleine hoeveelheden de bolletjes van 25 gram. Ideaal om te combineren.
Wil jij deze kikker ook maken? (schrijf je mee?)
Je hebt het volgende nodig:
Patroon: boekje Kleine knuffels haken van Christel Krukkert
of bestel het online bij Christel Krukkert
1,5 bol groen Catona nr 205 (1 bol 50 gram en 1 bol 25 gram)
1 bolletje wit Catona nr. 106 (25 gr.)
1 bolletje rood Catona nr. 115 (25 gr.) of blauw nr. 201 (25 gr.) keuze van het broekje
1 bolletje geel Catona nr. 208 (25 gr.) zwembandje
1 paar oogjes 15 mm.
150 gram fiberfill
haaknaald 2,5 mm of 3 mm
Uiteraard kun je zelf ook je kleuren combinatie maken. Je kunt b.v. kiezen of je een rood of blauw gestreept zwembroekje maakt.
Scheepjes Catona 25 gram vindt u HIER
Scheepjes Catona 50 gram vindt u HIER
Kom je er niet uit of heb je vragen? Mail gerust naar info@knotje.nl
Knotje.nl