| | | | | | | | | | |
| --- | --- | --- | --- | --- | --- | --- | --- | --- | --- |
| | Veilig betalen | | Snelle levering | | Scherp geprijsd | | Klantvriendelijke site | | Persoonlijk |
Muts "SYMPHONY" (ontwerp: Quail Studio) maakt u met Rowan Alpaca Classic.
Alpaca Classic is gemaakt met een katoenen net dat gevuld is met superfijne alpacavezels,
wat resulteert in een heerlijk zacht, lichtgewicht garen waar je verliefd op wordt.
Verkrijgbaar bij Knotje.nl in 31 kleuren.

Model en patroon staan beschreven in ROWAN - 4 Projects Alpaca Classic by Quail Studio.
Een prachtig boekwerkje in het Engels.
Het garen is onderaan deze pagina te bestellen.
U ontvangt GRATIS het 4 patronenboekje bij uw bestelling van het garen bij dit project.

Op zoek naar meer mooie DIY brei- en/of haakinspiratie? Klik dan HIER! <---
U vindt hier meer dan 3000 prachtige DIY voorbeelden die u zou kunnen maken met de garen die wij verkopen.

Onder de foto vindt u de benodigdheden en meer informatie voor dit project.
Heeft u vragen? Mail ons dan naar info@knotje.nl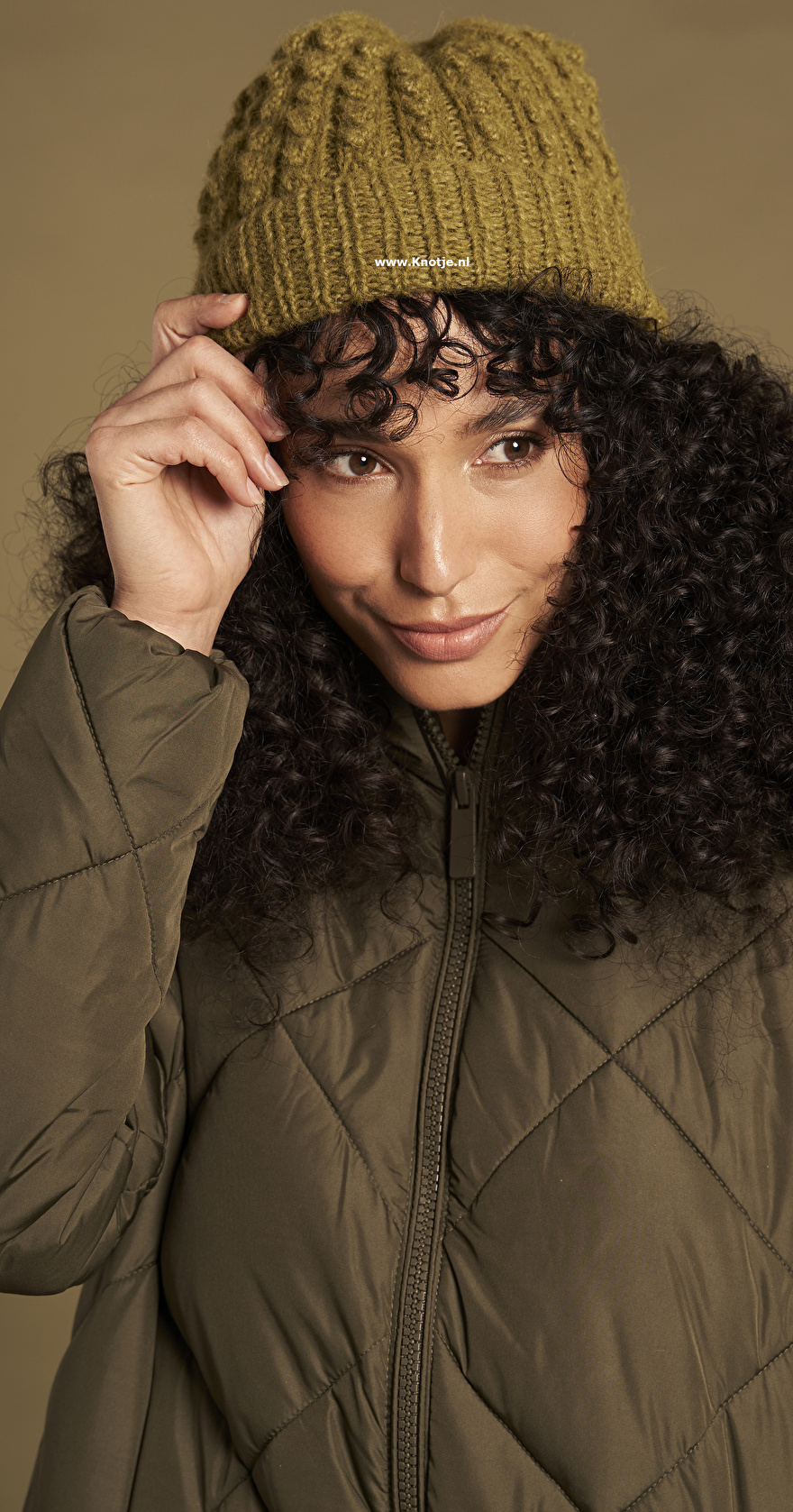 Gebruikte Rondbreinaald 4 1/2 mm. Kabel van 40 cm lang. OF
Breinaald 4 1/2 mm OF Set van 4 dubbele punt breinaalden 4 1/2 mm.
Steekmarkeerder.

Gebruikte garen en kleur zoals afgebeeld;
ROWAN Alpaca Classic kleur 111 Green Moss.

Niet uw kleur? Maken met een andere kleur?
Dus wil u dit project met andere kleuren maken dan kan dat.
Wij hebben de Rowan Alpaca Classic beschikbaar in 31 kleuren.
Die vindt u in onze wolwebwinkel HIER. Ook voor meer projecten gemaakt met dit garen.

Het kan een keer voorkomen dat wij niet genoeg bollen op voorraad hebben.
Mail ons dan naar info@knotje.nl Dan komen wij samen tot een oplossing.

De benodigdheden voor deze gebreide muts zoals afgebeeld;

1 Maat;
3 bollen Rowan Alpaca Classic.

Het 4 patronenboekje krijgt u GRATIS bij uw bestelling van het garen voor dit project.
Vermeld u bij uw bestelling "4P-Alpaca Classic" aub als opmerking.
Knotje.nl